"Argue" bisa diartikan sebagai sesuatu yang negatif seperti 'berdebat', 'membantah', atau 'mempertengkarkan'. Namun "argue" bisa juga diartikan sebagai 'mengusulkan', 'menganjurkan' atau 'berpendapat', dan bisa juga diartikan sebagai 'mendukung'. Pengertian tersebut sangat bertolak-belakang. Lalu bagaimana cara menentukan apakah "argue" dalam suatu kalimat berarti menentang/mendebat atau menganjurkan/ mengusulkan?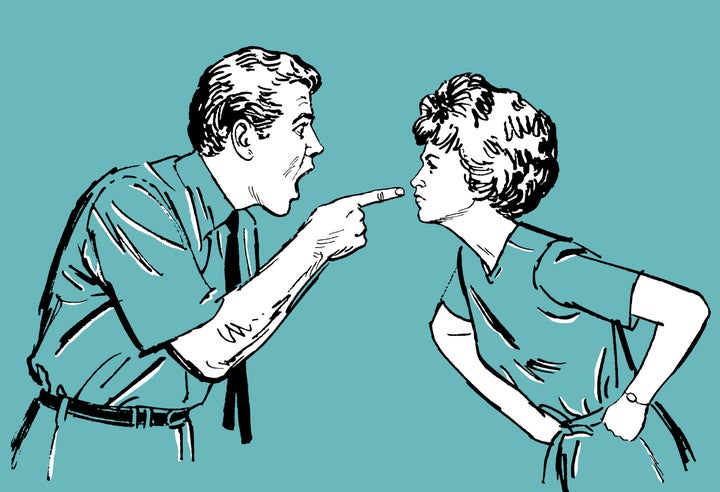 Coba lihat kalimat-kalimat di bawah ini:
He argued that nuclear weapons were a threat to peace. (berpendapat)
Nobody argued against choosing him as chairman. (membantah)
He did not want to argue with you. (berdebat)
The US Secretary of Defense argued for the war in Iraq. (mendukung

)
Keempat kalimat di atas sama-sama memuat kata "argue". Namun apa yang membuat keempatnya memiliki arti yang berbeda?
Perhatikan kembali bahwa setelah kata "argue" terdapat preposisi yang berbeda. "Argue" jika diikuti dengan proposisi "that" berarti subjek dalam kaimat menyatakan/berpendapat/mengusulkan. Sedangkan jika diikuti dengan preposisi "for" berarti menyatakan dukungan. Preposisi "with"/"against"/"over"/"about" yang diawali orang kata "argue" selalu bermakna negatif (bertengkar/ berdebat/ menentang)