Dalam memperingati World Teacher's Day, kali ini kita akan membahas tentang idiom-idiom yang berhubungan dengan dunia pembelajaran.
Check it out!
Learn the ropes
Arti idiom ini adalah untuk belajar tentang suatu hal atau kegiatan. Jadi jika kamu sedang ingin mempelajari tentang suatu hal atau kegiatan, maka kamu sedang learning the ropes.
If you want to be the expert of our system, you have to learn the ropes.
Cover a lot of ground
Jika kamu sedang mempersiapkan diri untuk sebuah test atau quiz di kelas, kamu bisa gunakan idiom ini. Cover a lot of ground memiliki arti untuk membahas atau meninjau kembali suatu informasi atau topik dalam jumlah besar.
We need to cover a lot of ground about algebra for the upcoming math test.
Tricks of the trade
Idiom ini biasa digunakan oleh orang yang berpengalaman, seperti seorang guru. Arti idiom ini adalah informasi yang dimiliki seseorang karena dia sudah sangat berpengalaman dengan hal tersebut.
I know the tricks of the trade of cooking lasagna from my mother.
Crank out
Ketika kamu bisa mengerjakan beberapa hal dengan sangat cepat dan waktu yang minim, idiom ini sangat cocok untuk kamu. Arti idiom ini adalah membuat sesuatu secara cepat tetapi dengan sembrono.
Mr. Wales always gives us new topic that make us crank new essays out every day.
Crack a book
Kalau kamu terkadang suka merasa malas belajar, kamu bisa relate dengan idiom ini, Learners. Crack a book artinya adalah membuka buku untuk dibaca atau belajar. Tetapi idiom ini lebih sering digunakan dalam konotasi yang negatif.
I never cracked a book but somehow I passed the semester.
Jika kalian tau idiom lain yang berhubungan dengan pembelajaran, tulis di kolom komentar ya, Learners!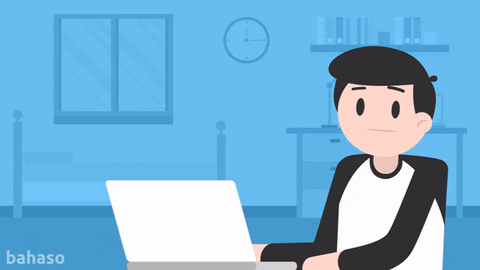 Yuk Berlatih bahasa asing online di bahaso.com Gaya Zaman NOW! (Gratis 3 lesson pertama)
Dan ikuti kelas tutoring online IELTS dan TOEFL di bahaso.com/class
Diskon sepanjang tahun!