Ni hao
, Learners! Masih ingat kah Idioms dengan Tema Hewan pada artikel ini? Nah, pada kesempatan kali ini, kita akan membahas beberapa idioms dengan tema hewan yang lain. Penasaran?
Scroll down!
Hold Your Horses
Idiom ini bukan untuk mereka yang mempunyai kuda atau bahkan untuk kuda ya, Learners. Arti idiom ini adalah menyuruh seseorang untuk bersabar dan jangan terburu-buru. Contohnya:
"Hold your horses! The train is not going to be here in another 15 minutes."
When Pigs Fly
Persis seperti arti literal nya, when pigs fly artinya adalah suatu hal yang tidak mungkin terjadi. Kamu bisa gunakan idiom ini seperti:
"I asked my boss for one extra month of vacation and he said yes, when pigs fly!"
Bookworm
Kalau kamu suka sekali membaca buku sampai-sampai kamu tidur pun memeluk buku, bisa dibilang kamu adalah bookworm. Contoh penggunaan idiom ini adalah:
"Hermione has been a bookworm since she was a kid."
It's Raining Cats and Dogs
Agak mengerikan ya, Learners kalau sampai ada hujan kucing dan anjing. Tapi tenang, arti idiom ini adalah hujan yang sangat deras. Jadi, jika di daerahmu sedang hujan deras sekali, kamu bisa bilang:
"It's raining cats and dogs since this afternoon. I'm afraid there will be flood."
Other Fish to Fry
Other fish to fry atau bisa juga bigger fish to fry, artinya kamu punya hal lain yang lebih penting untuk dikerjakan atau dilakukan. Misalnya:
"Can you hold on for a second? I have other fish to fry."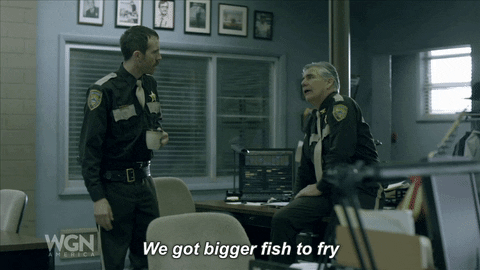 Itu dia beberapa idioms yang menggunakan binatang. Jangan lupa untuk digunakan di daily conversation ya, Learners!
Yuk Berlatih bahasa asing online di bahaso.com Gaya Zaman NOW! (Gratis 3 lesson pertama)
Dan ikuti kelas tutoring online IELTS dan TOEFL di bahaso.com/class
Diskon sepanjang tahun!